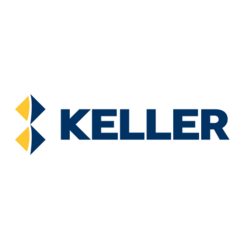 Union Payroll Accountant
Sorry, this job has expired.
Hanover, MD
401K / Retirement plan, Dental Insurance, Health Insurance
Keller Management Services, LLC is the parent company of leading specialty construction companies across North America. We are part of the leading international ground engineering firm, Keller Group, PLC based in the UK.
We are seeking a proactive Payroll Accountant to join our team in our corporate office located in Hanover, MD. This position will focus on Union account administration and reporting. Union experience is a must.
Qualified candidates will have a BS Degree in a business-related field (or equivalent work-related experience)
Excellent computer skills are required (specifically MS Excel, Word, & Outlook). A customer service attitude, the ability to work independently, and exceptional organizational skills are all critical to this role. Prior leadership experience is preferred.
In this position, you will be responsible for ensuring the accuracy of the Company union reporting (weekly and or monthly) for 150 + multi-state unions.



Duties will include but not limited to:

Reporting on-time payroll fringes and deductions for union employees on a weekly and or monthly basis utilizing an in-house system.
Acting as a liaison to our satellite offices for union questions.
Analyzing and monitoring the payment and processing of union fringes, dues, and deductions.
Updating and maintaining union rate tables for accurate payroll output.
Set-up and monitor employee specific union dues/deductions.
Reviewing payment of union fringes and deductions, monthly G/L reconciliations, and payroll reports.
Maintaining awareness of current rules and regulations pertinent to union payment, dues, and contracts.
13498285